Surfing in Japan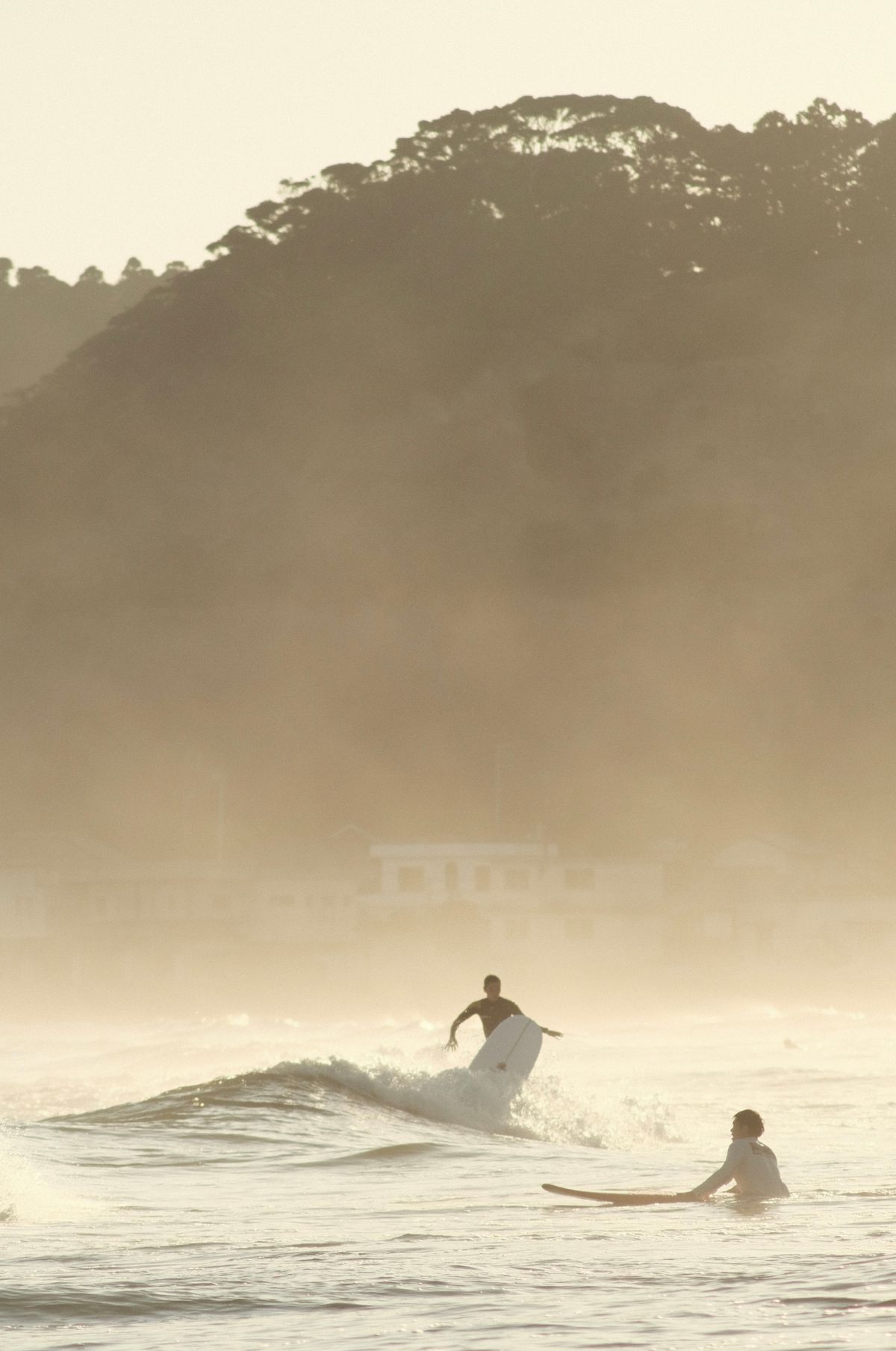 The surfing culture in Japan took me by surprise. I wouldn't have imagined this hobby was an option for people living in Tokyo. In reality, many surfing spots are located 1h30 from Tokyo, some even conveniently accessible by train.
I've been trying (struggling really) to get into it over the past couple of months. When things were just not working, I could at least save the day by taking pictures.
Using side-lighting
In order to avoid water glare, I waited until the sun got on the side of the beach. Which happened to coincide with the timing of the golden hour on this particular beach. This came with a suprise: the low light revealed the steam fog. This was such a magical recipe!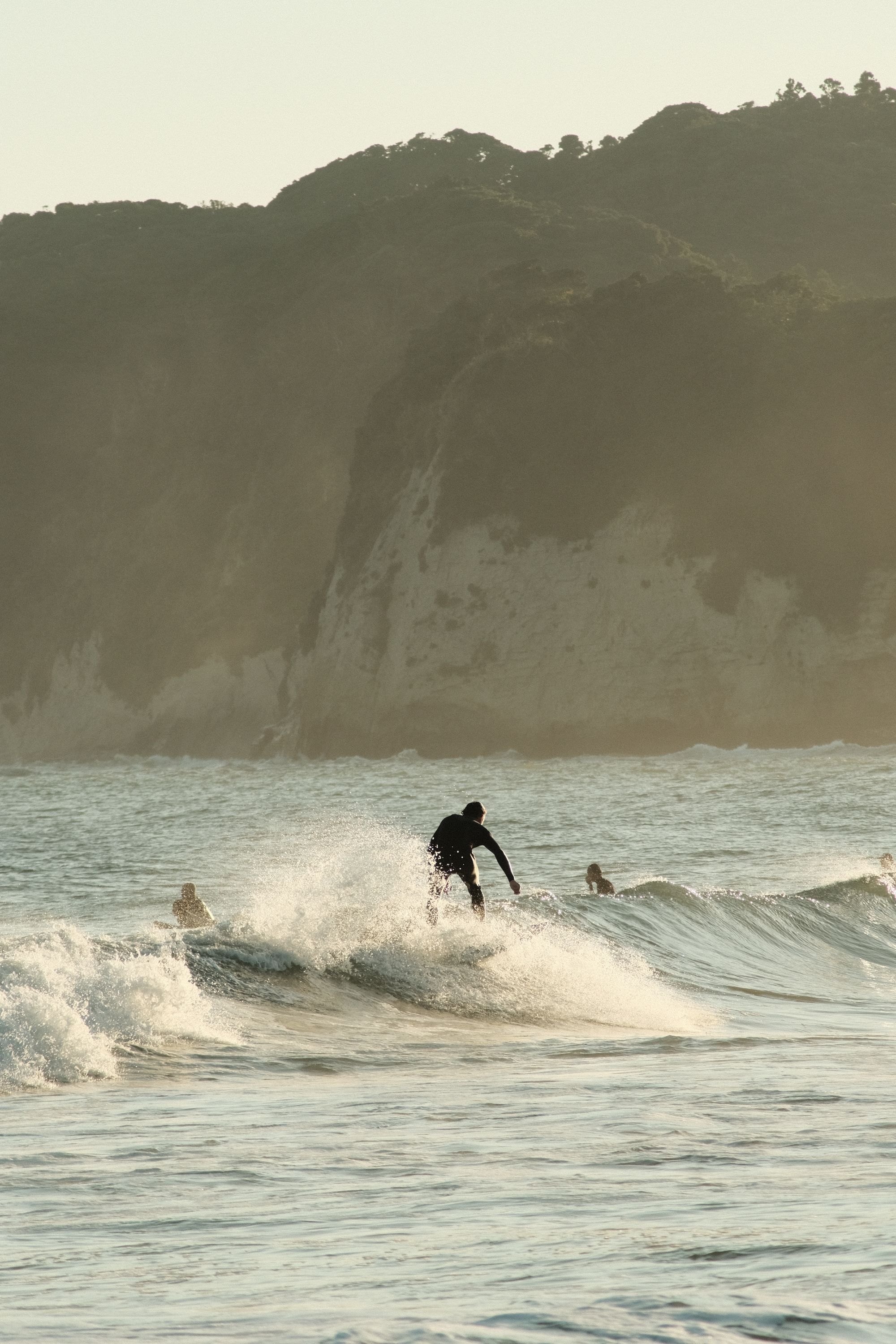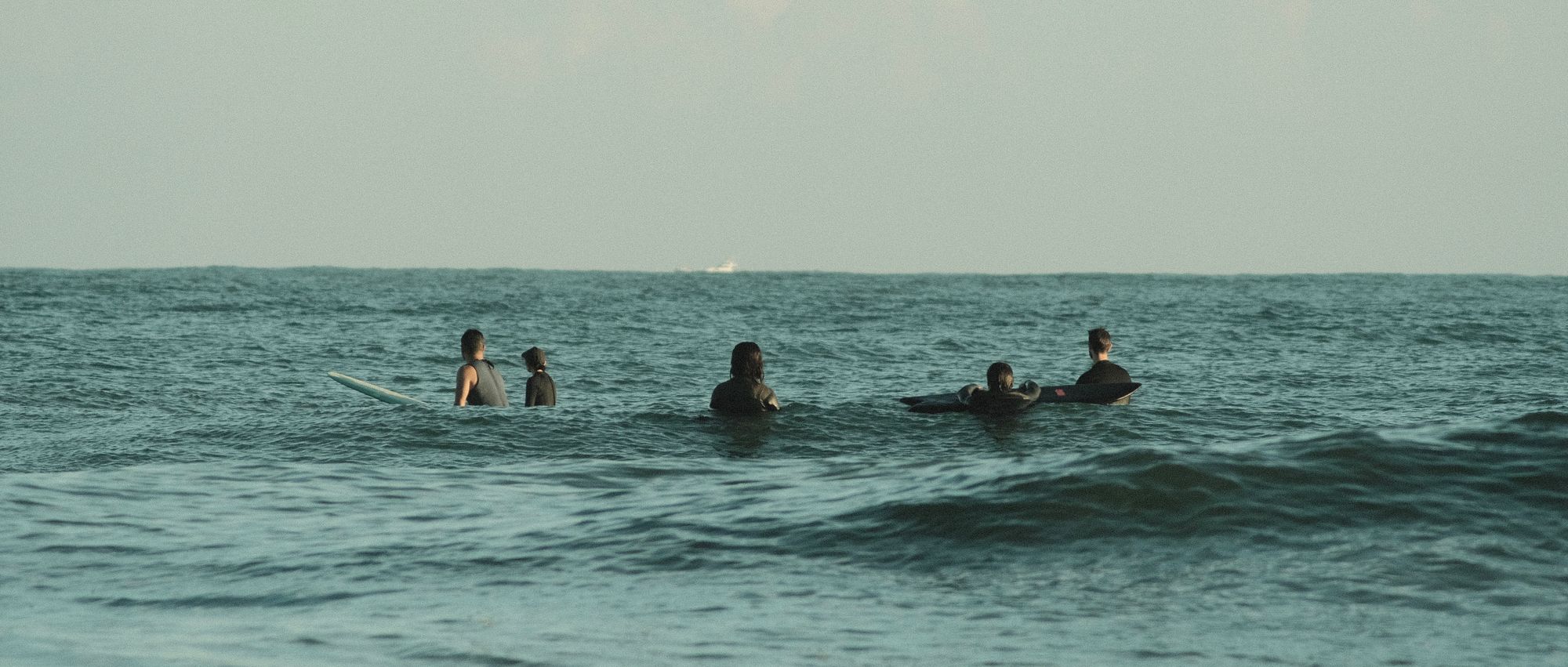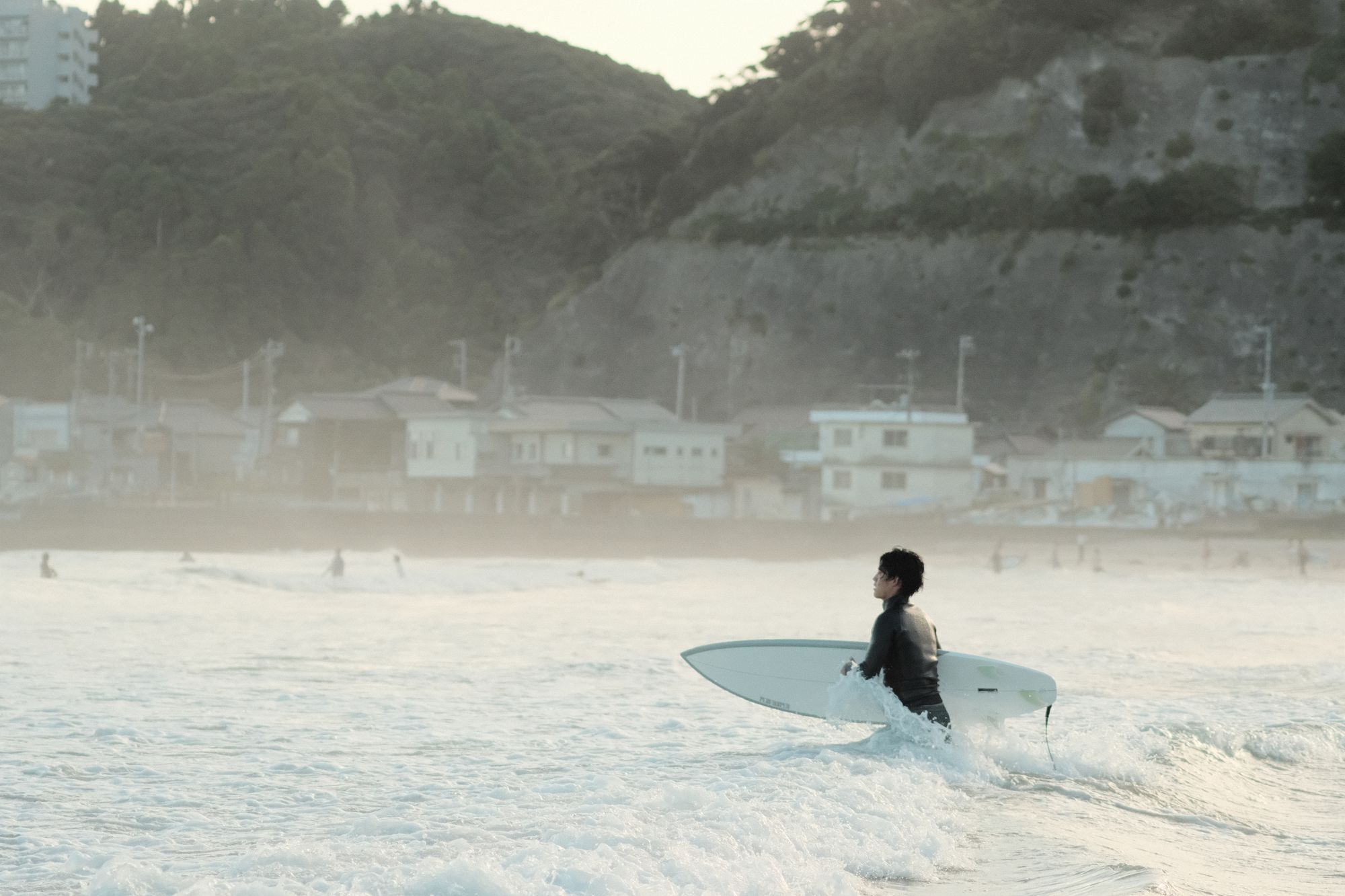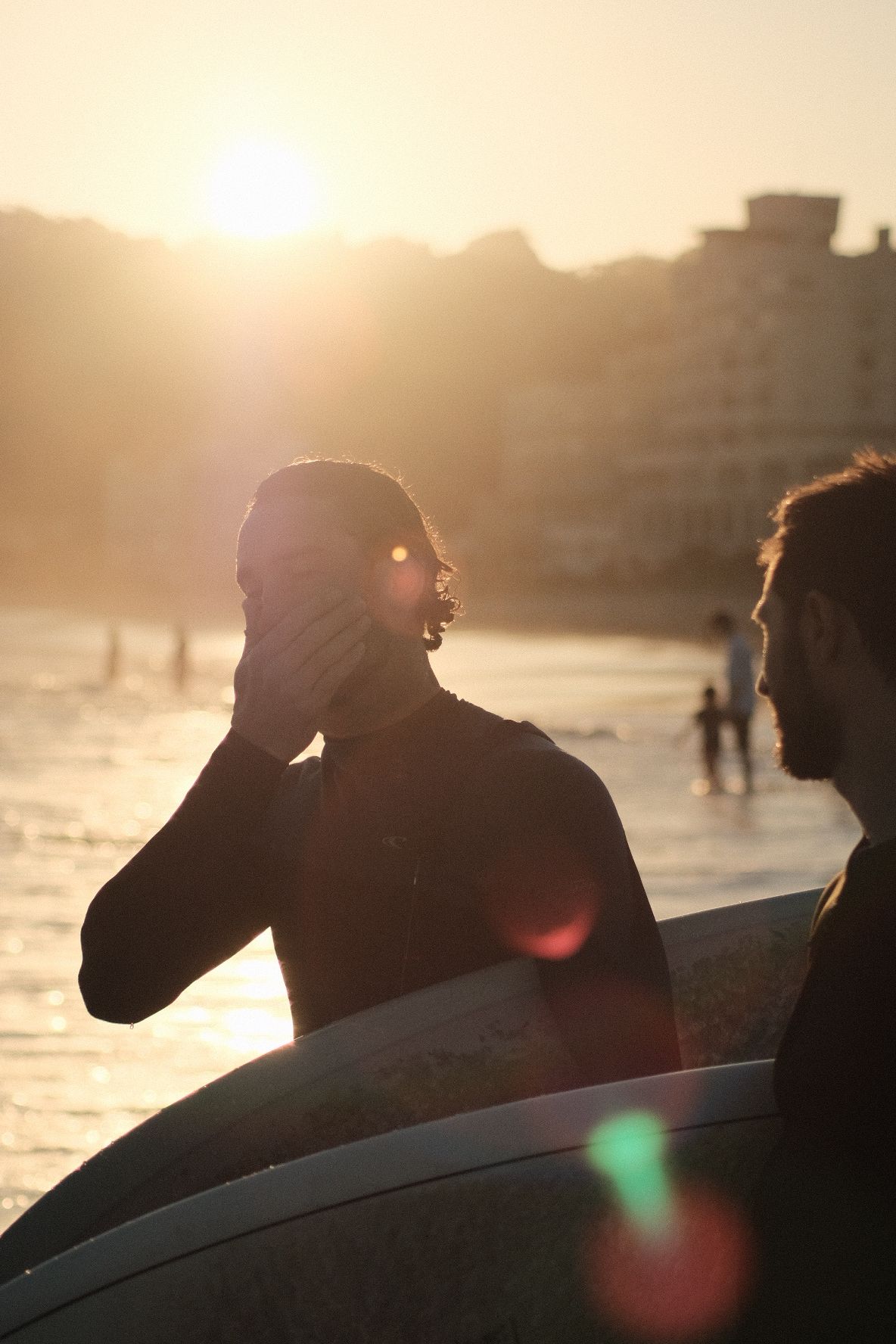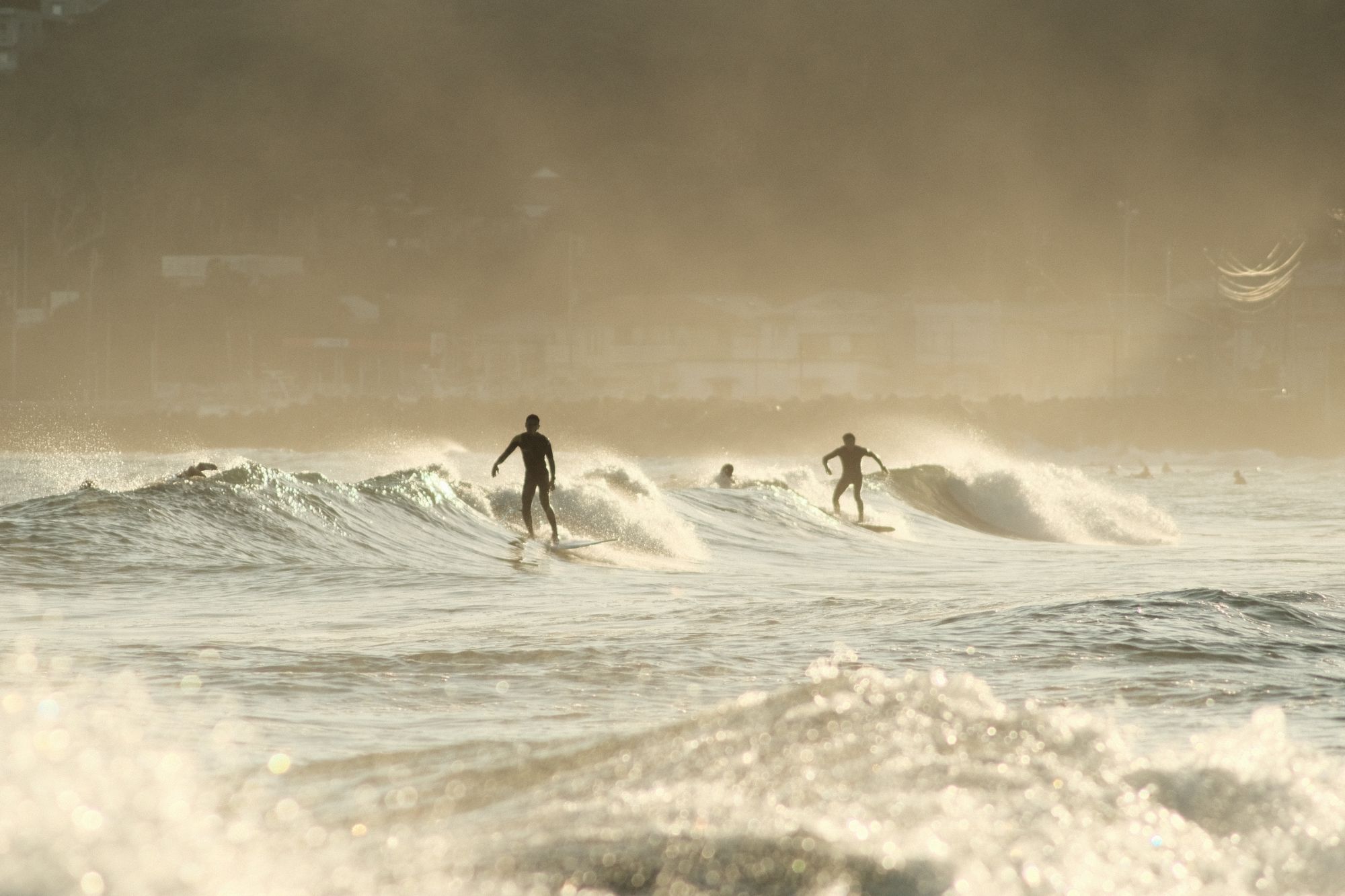 Getting a good surfing pose
Like all board-sports, there are a couple of seconds when a surfing move looks the most aesthetic. Watching countless hours of kitesurfing videos during my teenage and uni years were helpful, it made it fun to try recognizing those in surfing.
If I were to put words on it, I'd say it's a delicate mix of balance and imbalance. The local rippers got out in the water around golden hour and provided the perfect opportunity to practice that.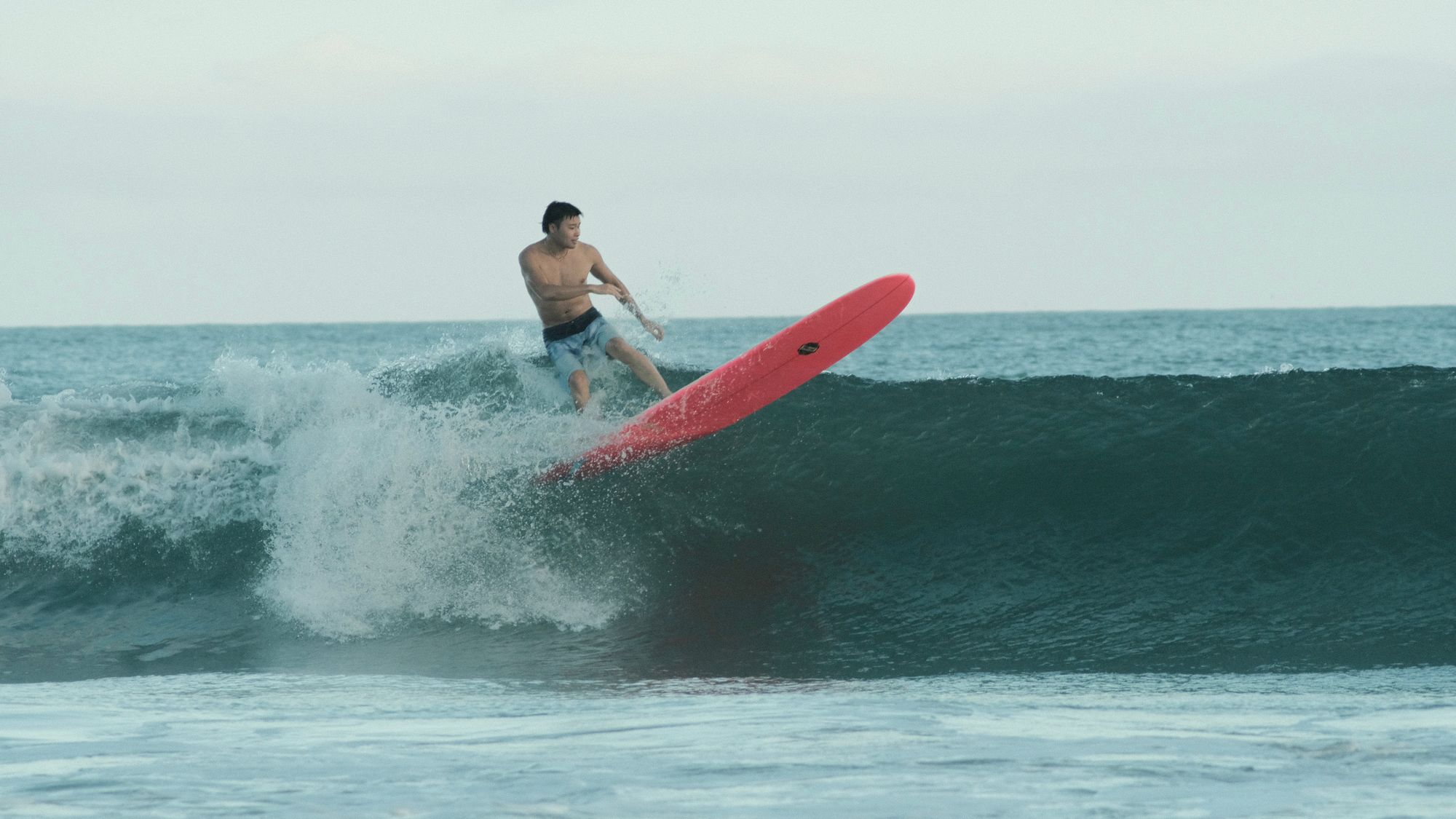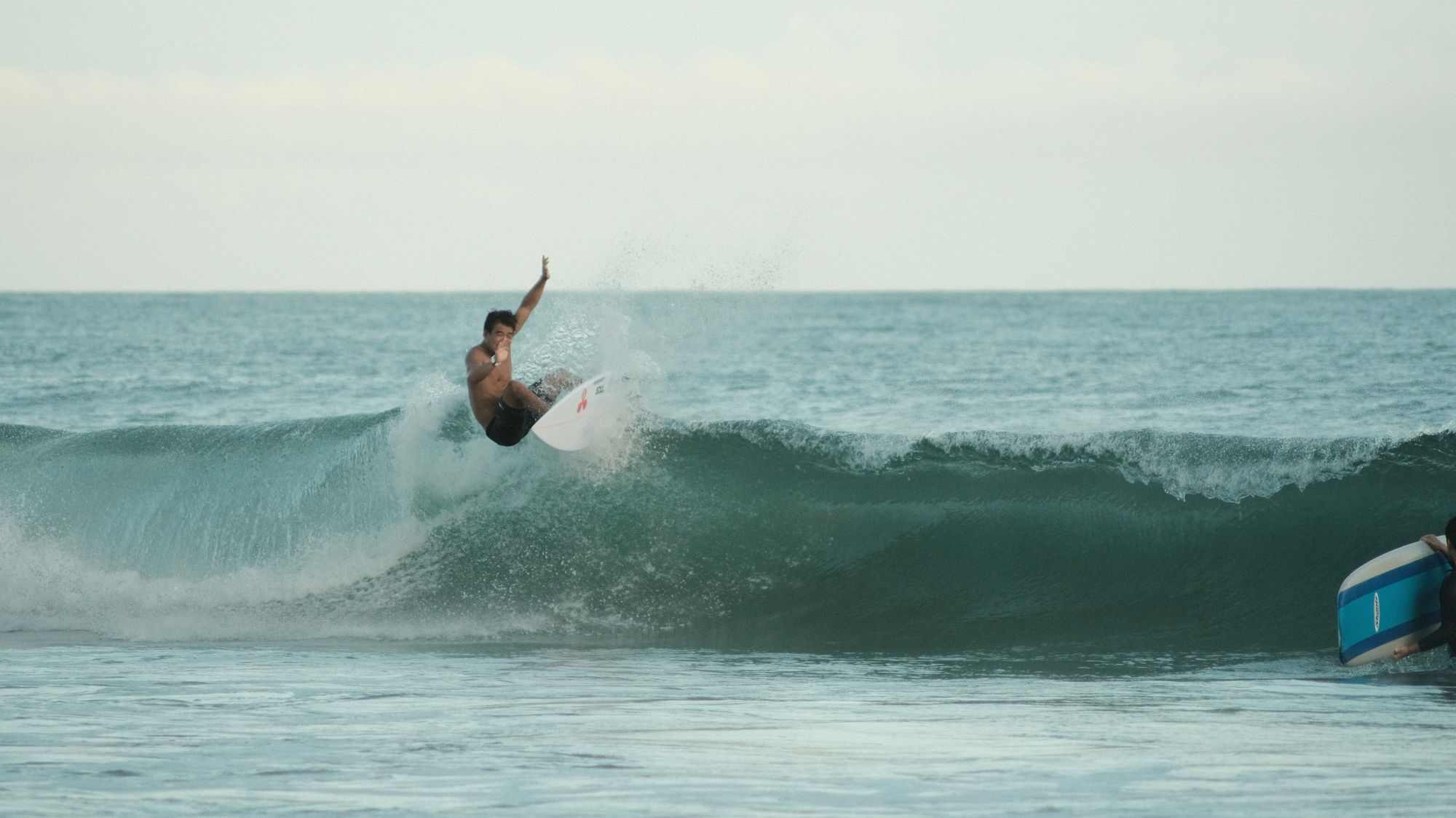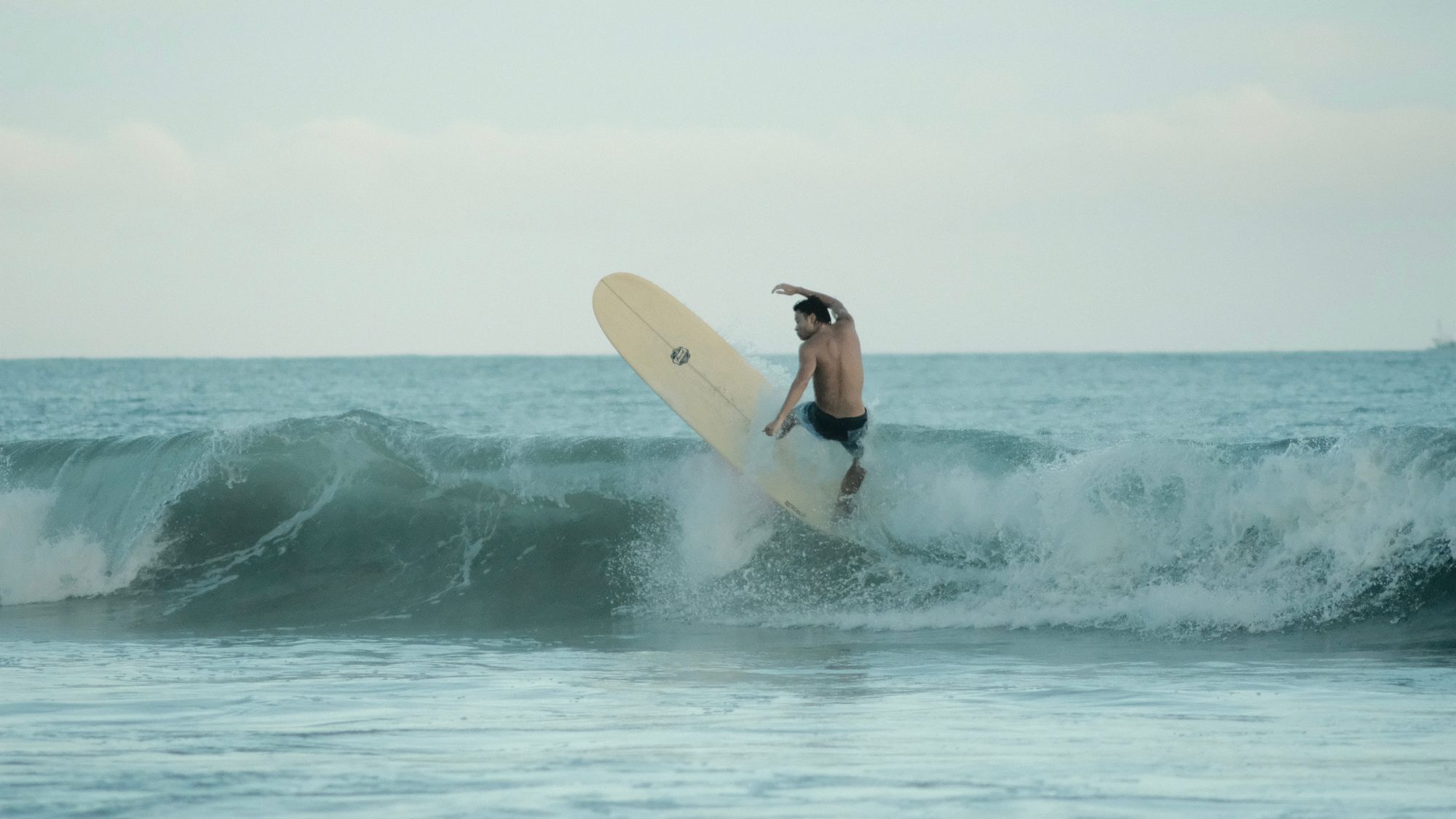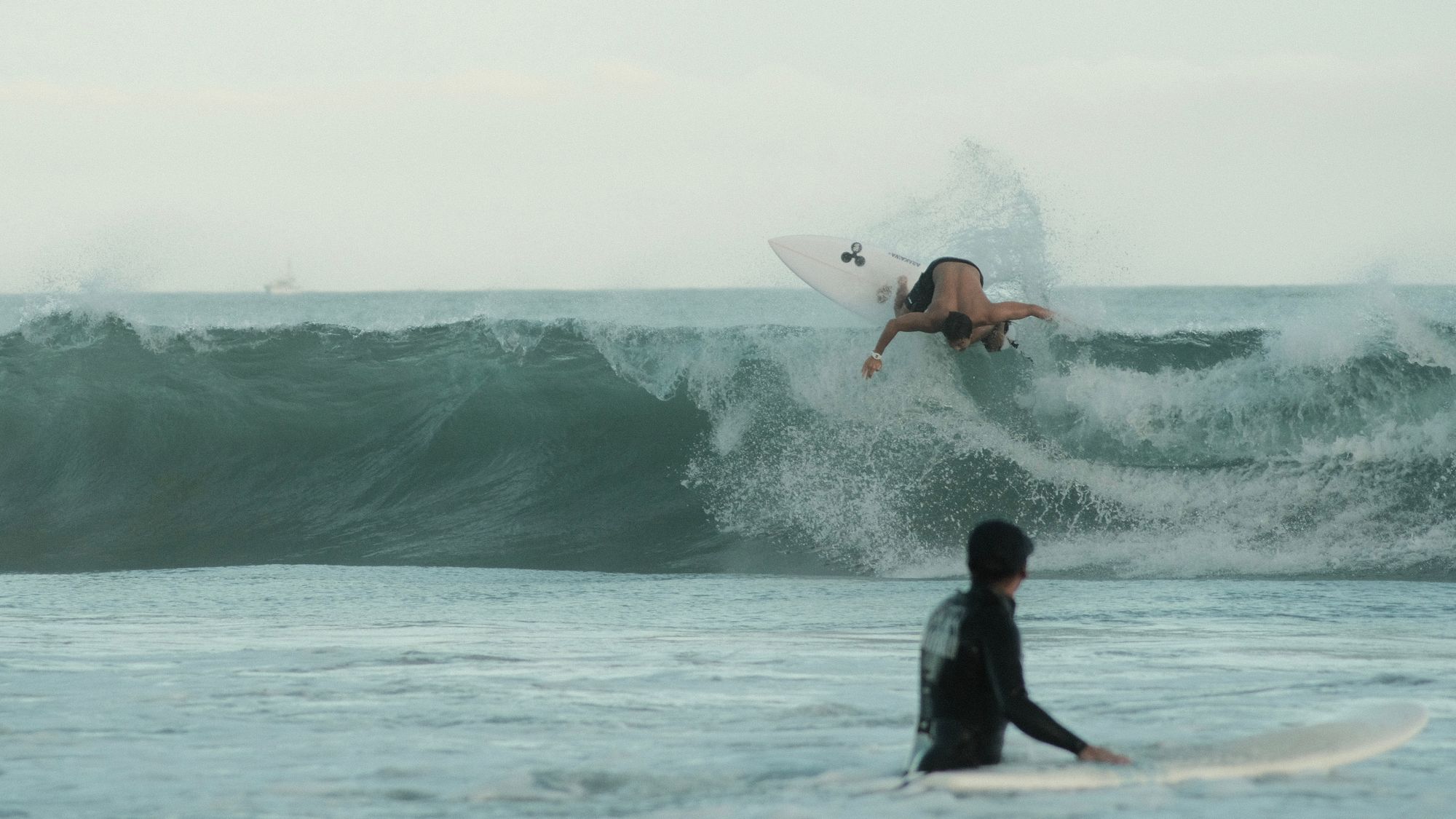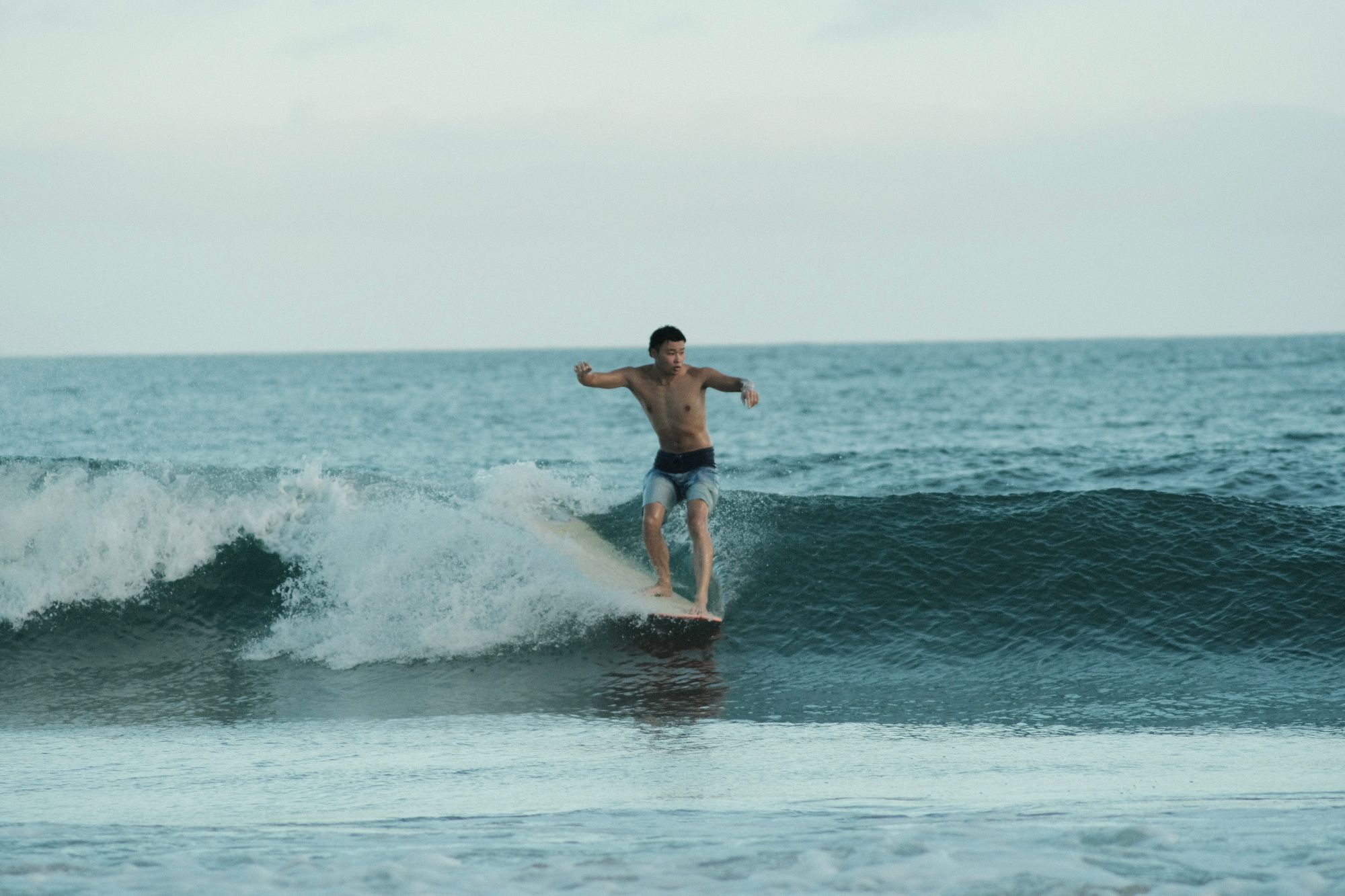 I've been going for the past couple of months and despite always bringing my camera, I recently preferred enjoying the sunset in the water. There's something therapeutic about it.
Take care!
Grégoire
---
You'll receive these 2 high-resolution wallpapers as welcome gift when joining the newsletter.