Making memories on film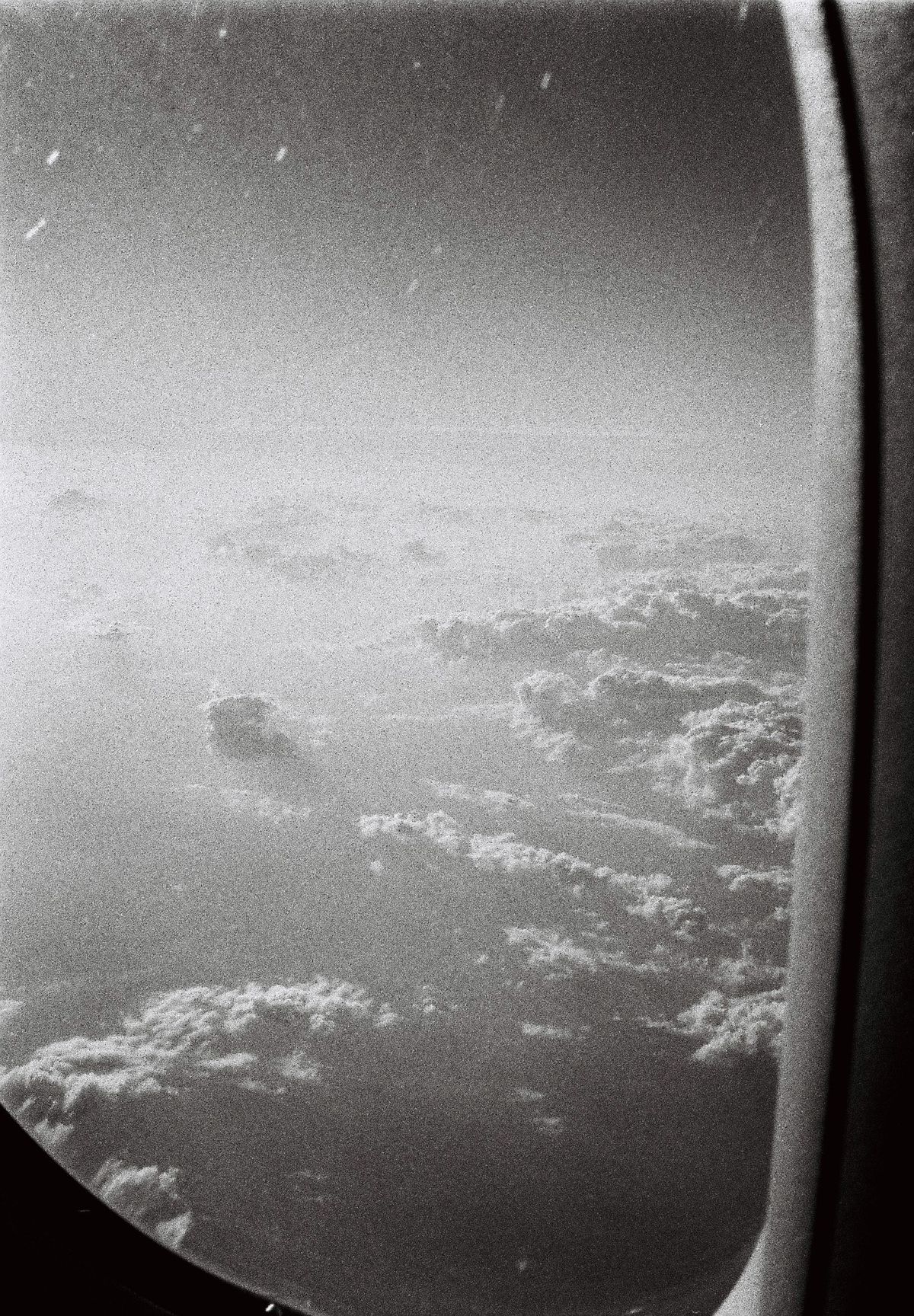 Hey Friends,
This time, I loaded the trusty Olympus Pen ee3 with a roll of black & white film.
However, I quickly realised that trying to see in black & white and do pairings at the same time were a bit more than I could chew. I decided instead to focus on taking memories. This roll actually spanned 4 months and I had mostly forgotten about these pictures. I welcomed that feeling, lost to our modern days of digital photography.
The pictures have a slight red tint, but I'm liking it. It gives them warmth, desaturating them felt like stripping the life out of them.
Trips away from Tokyo
Some travels to Ishigaki and Zushi, and some surfing in Onjuku. This is when I decided to actually focus on making memories.
The grain in those pictures is outrageous and I love it. To best appreciate it, jump on your computer and open this article on the website (I also just refreshed the design for 2023)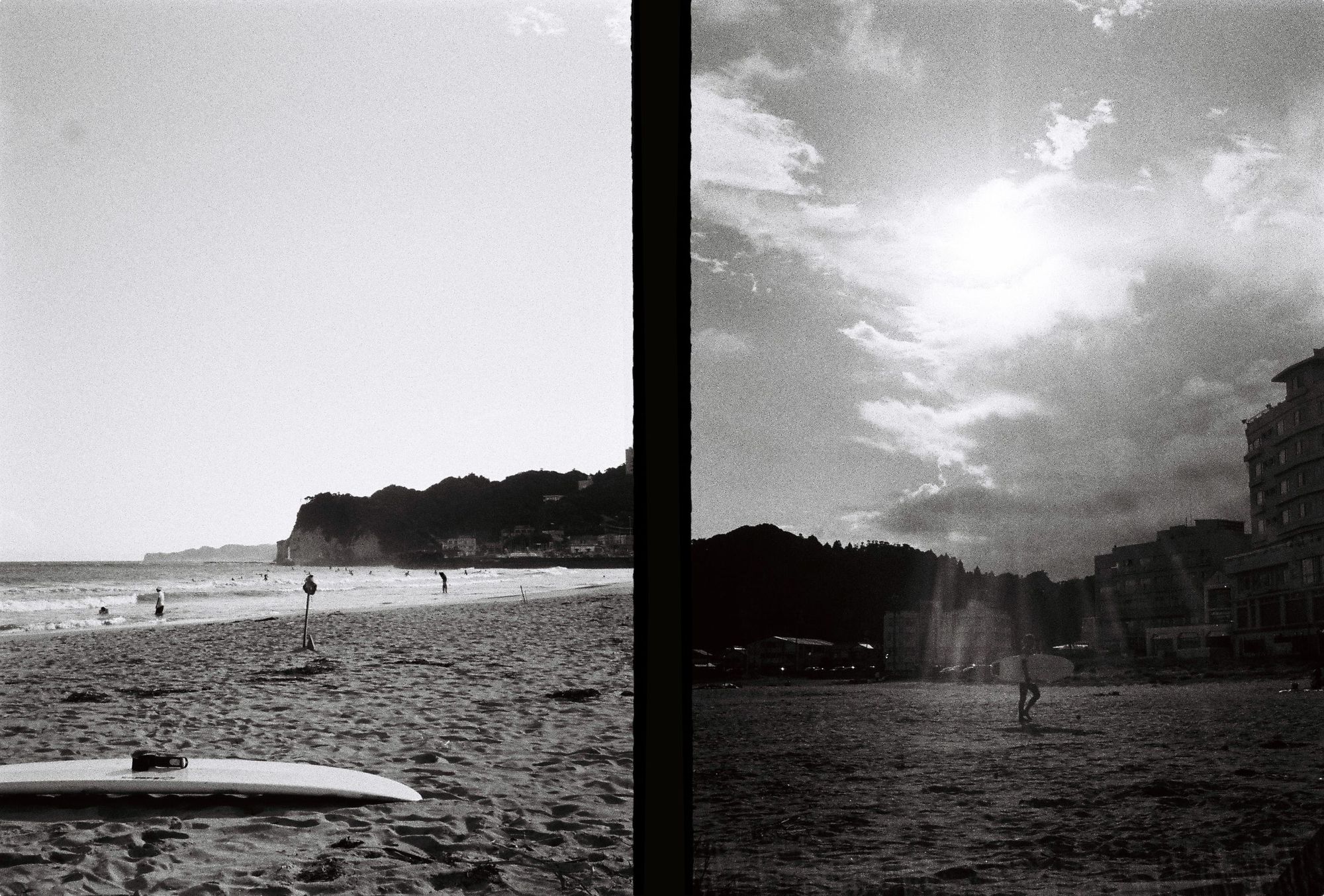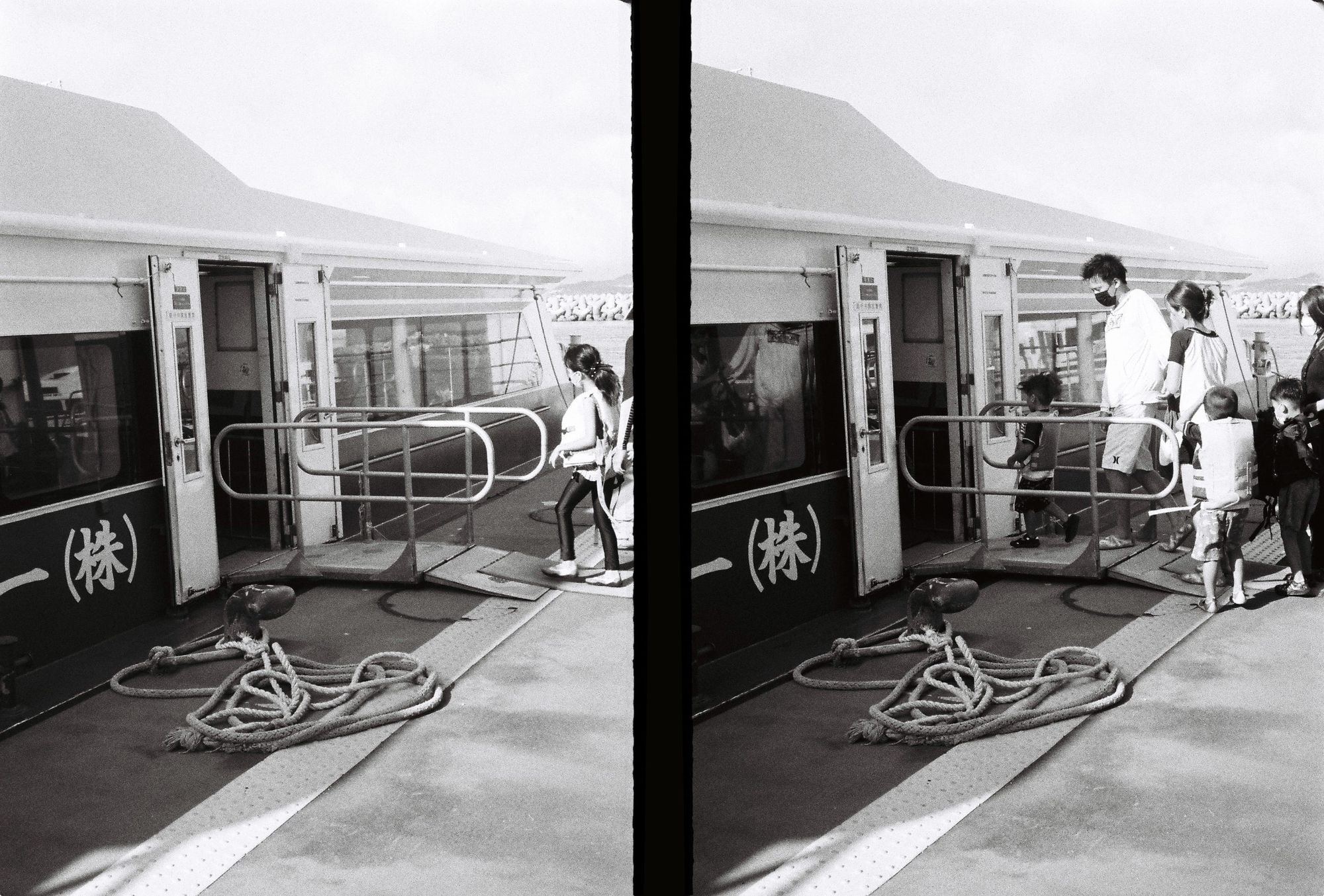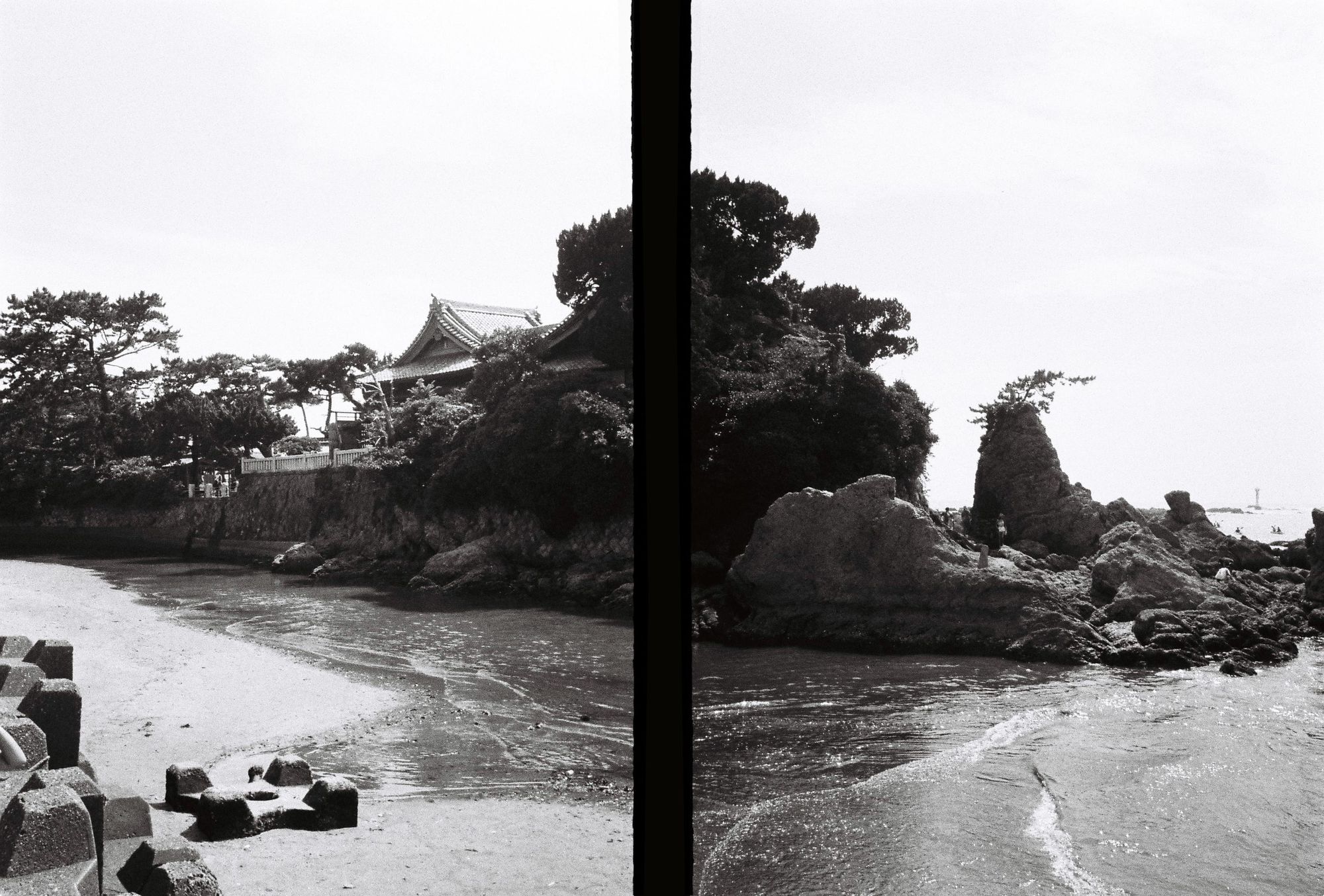 Not trying to actively create BW pairings helped to release the pressure of perfectionism. I still believe that perfection breeds conservation, imperfection breeds experimentation.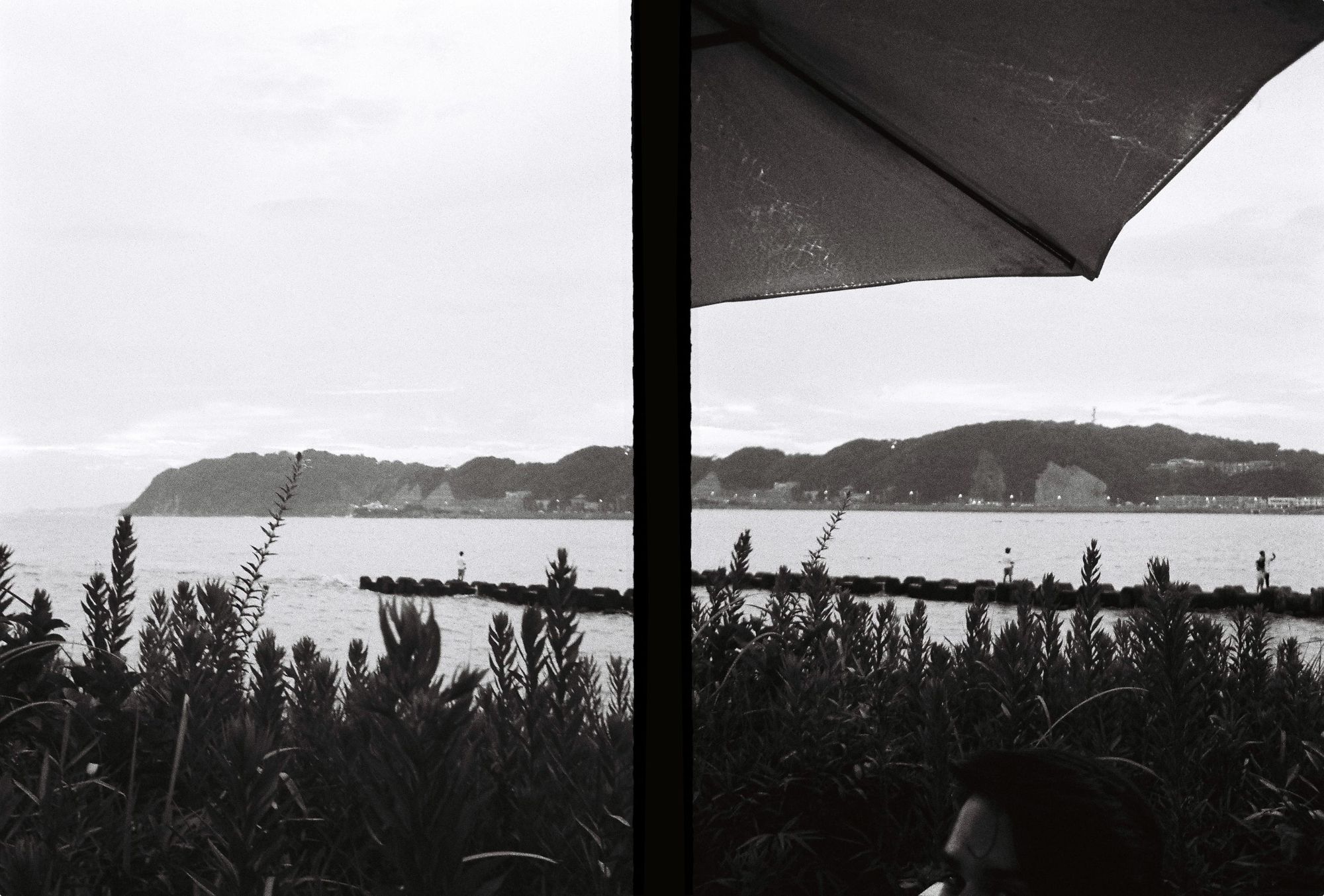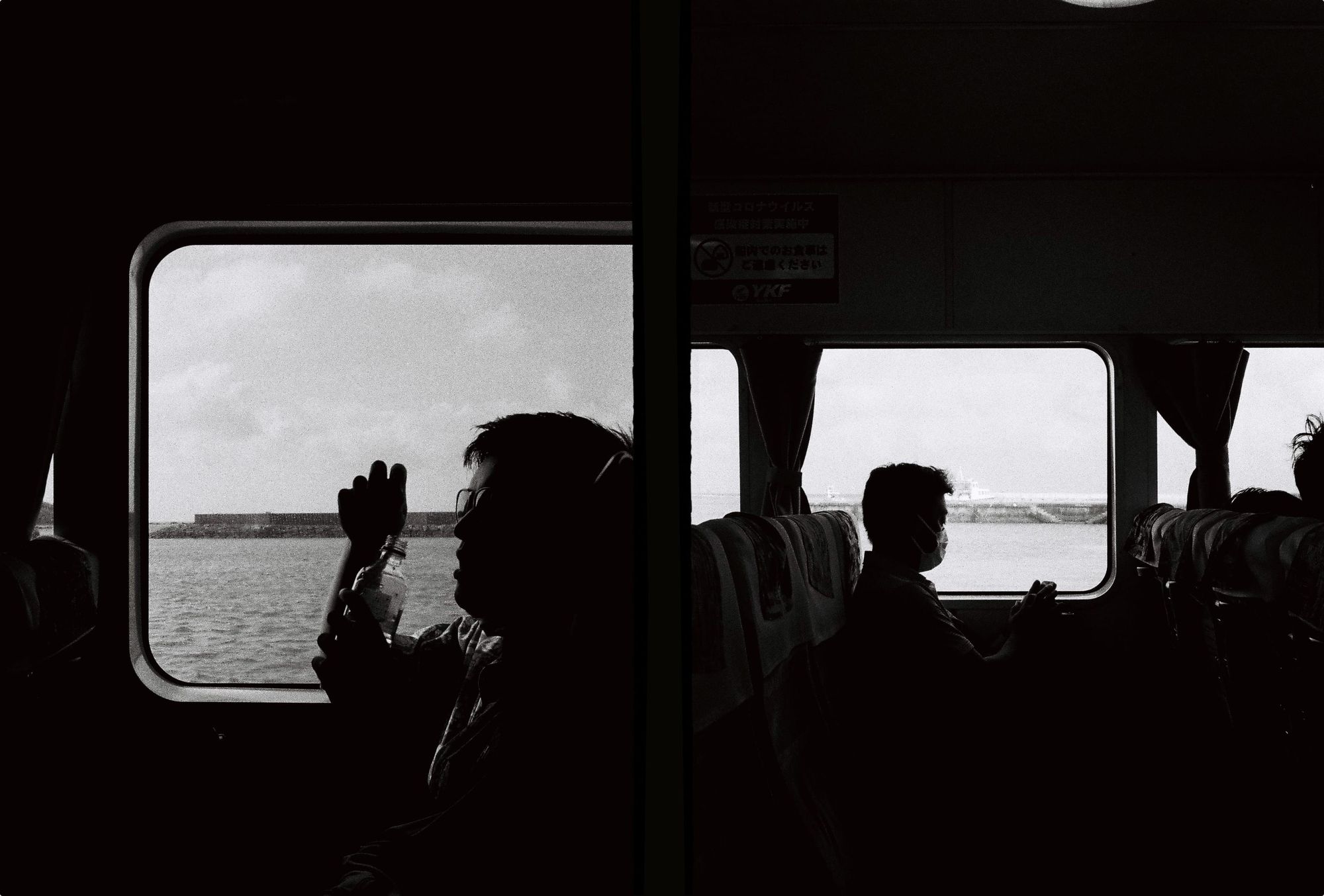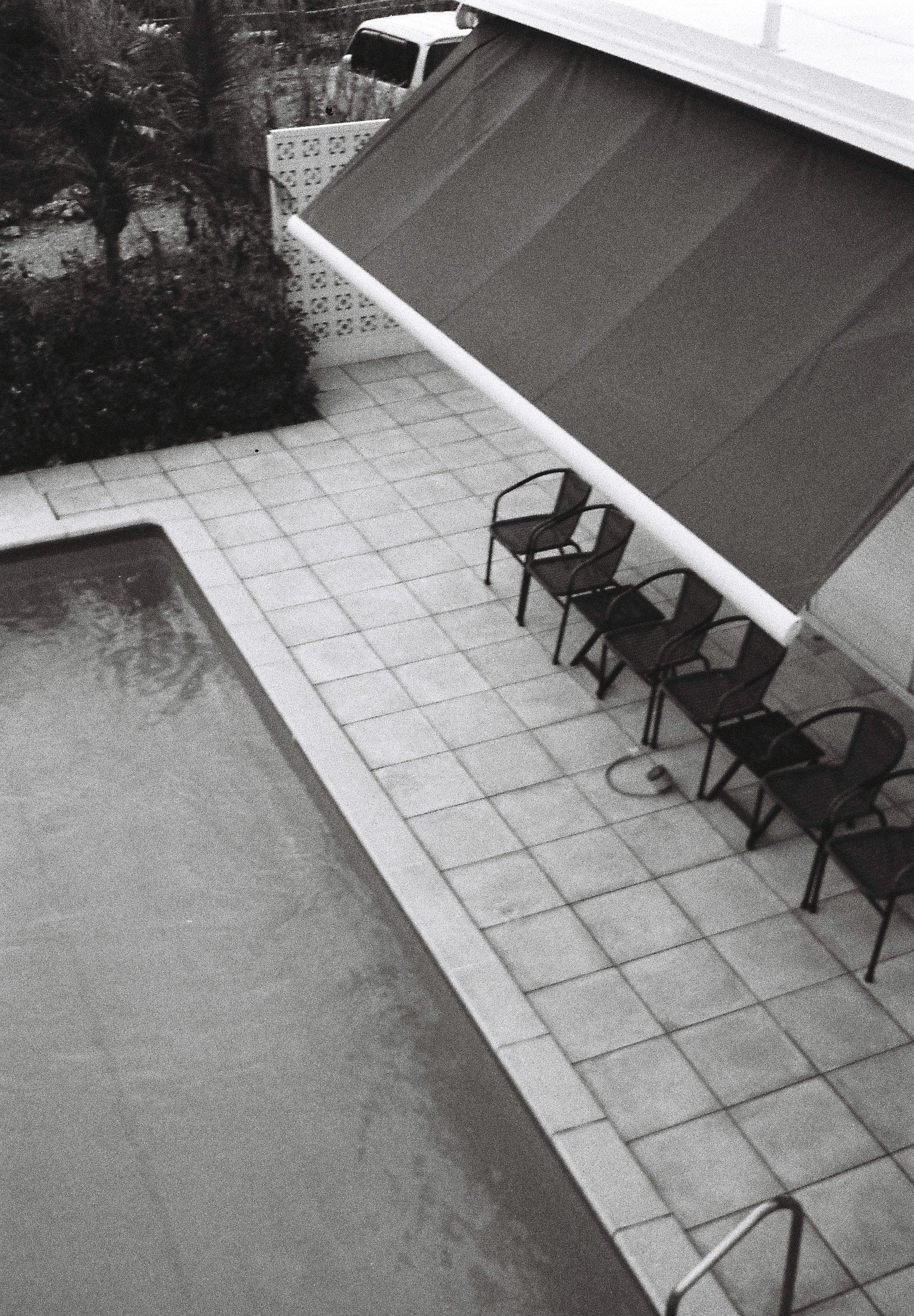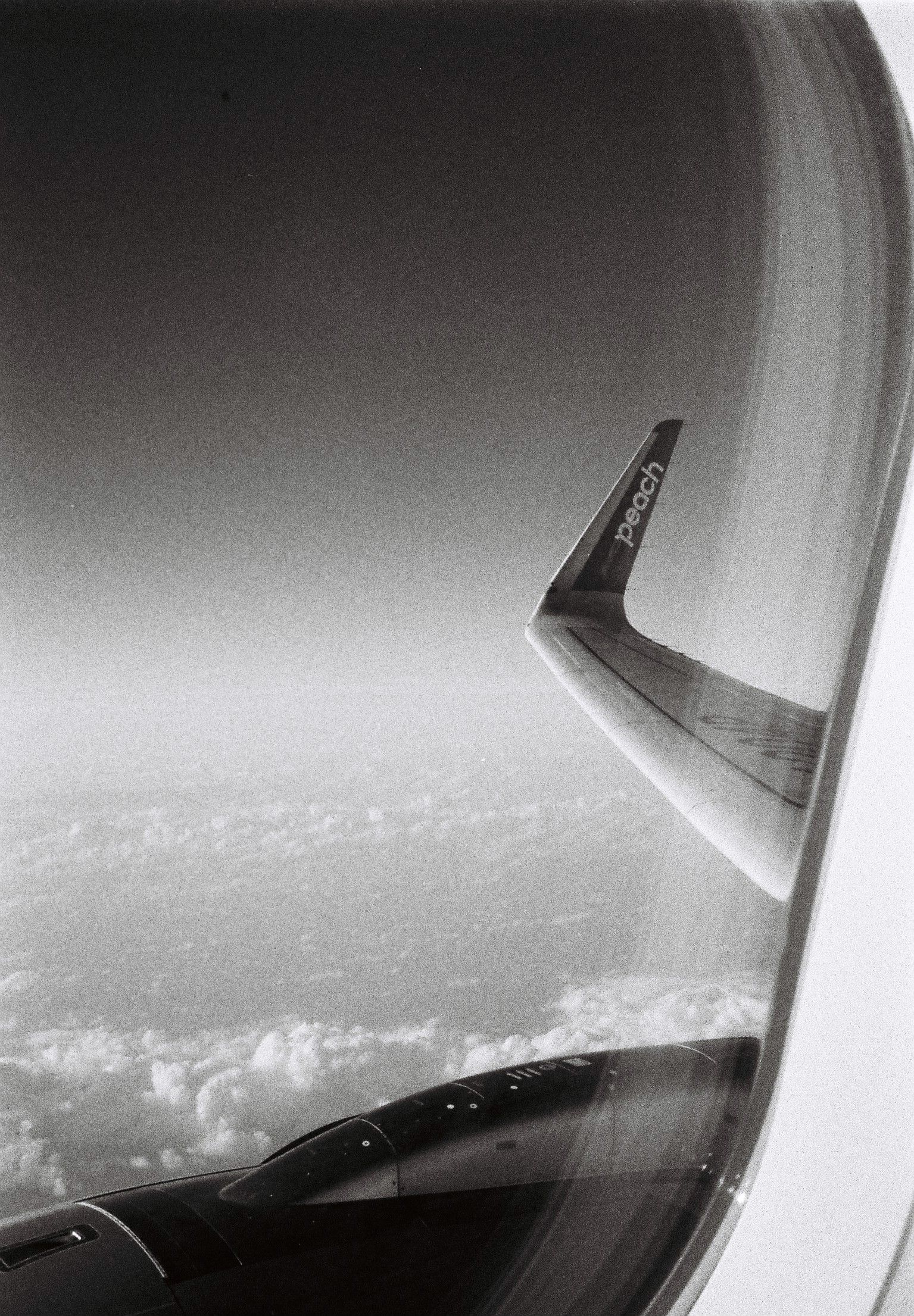 Olympic stadium
The stadium that holded the opening and closing ceremony can now be visited, from the locker rooms to the top floor. The best part is that it's not a guided tour, you're (almost) free to roam around.
I was really excited to go take some pictures there. I had high expectations, yet I was not pleased with my digital pictures and decided to not published them. Just before leaving, out of frustration, I decided to pull out the Olympus and finish the couple of pictures left on the roll.
When I got the roll back, I actually loved these black and white versions ! I completely forgot I had taken them, it was a nice surprise.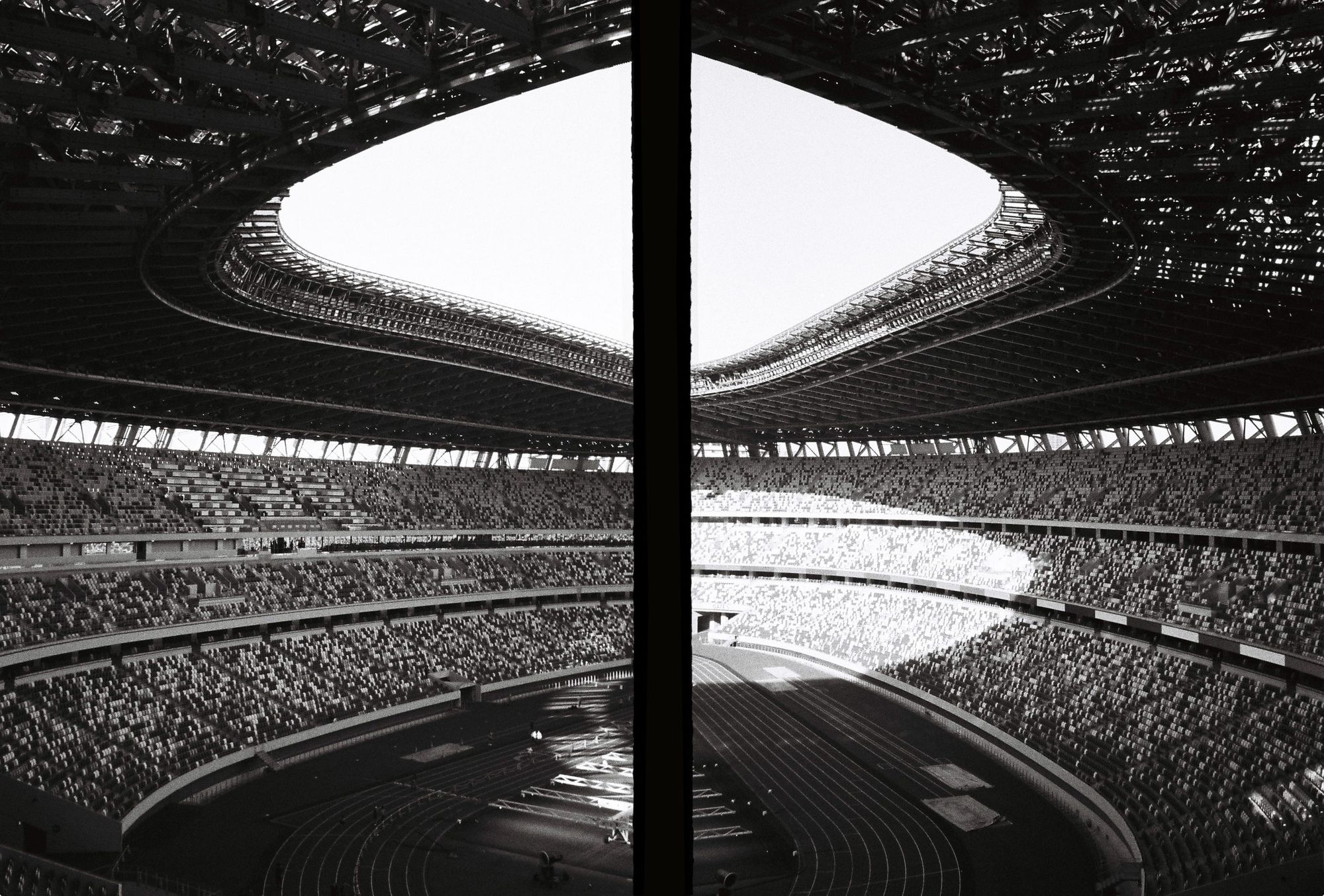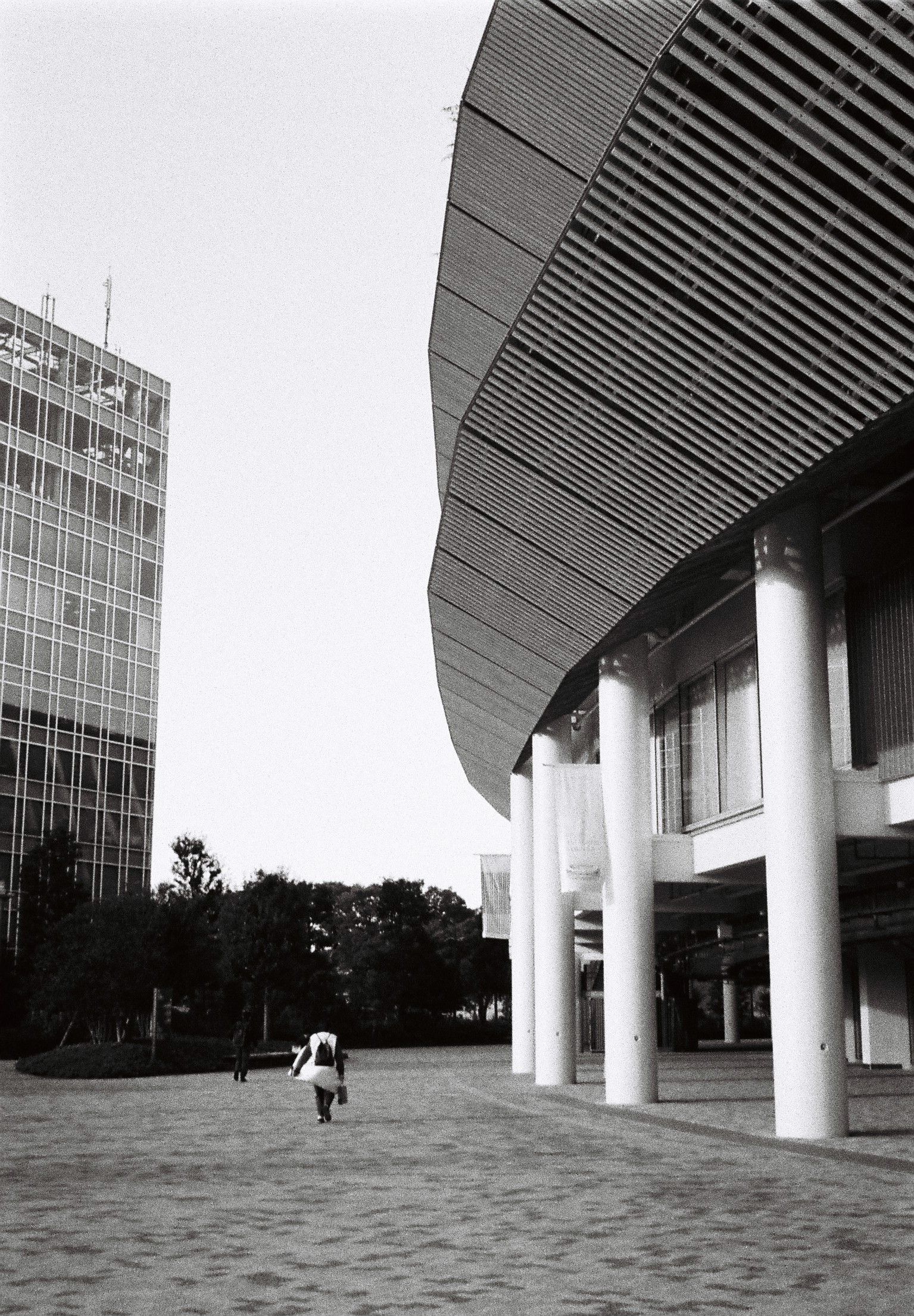 Someone was actually operating the camera in the stadium. When people realized they were on the big screen they inevitably started waving. The picture below shows two angles from one of these moments.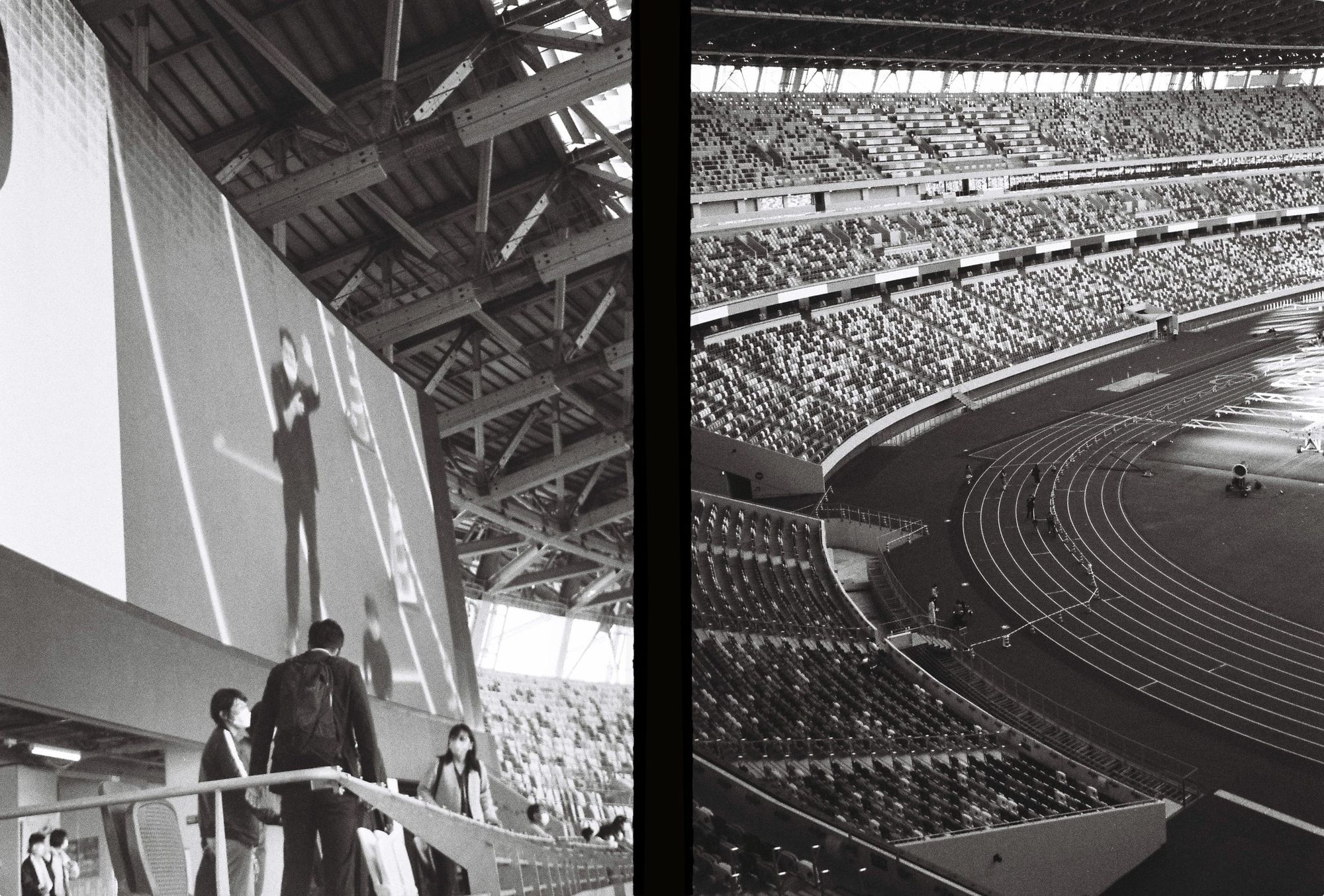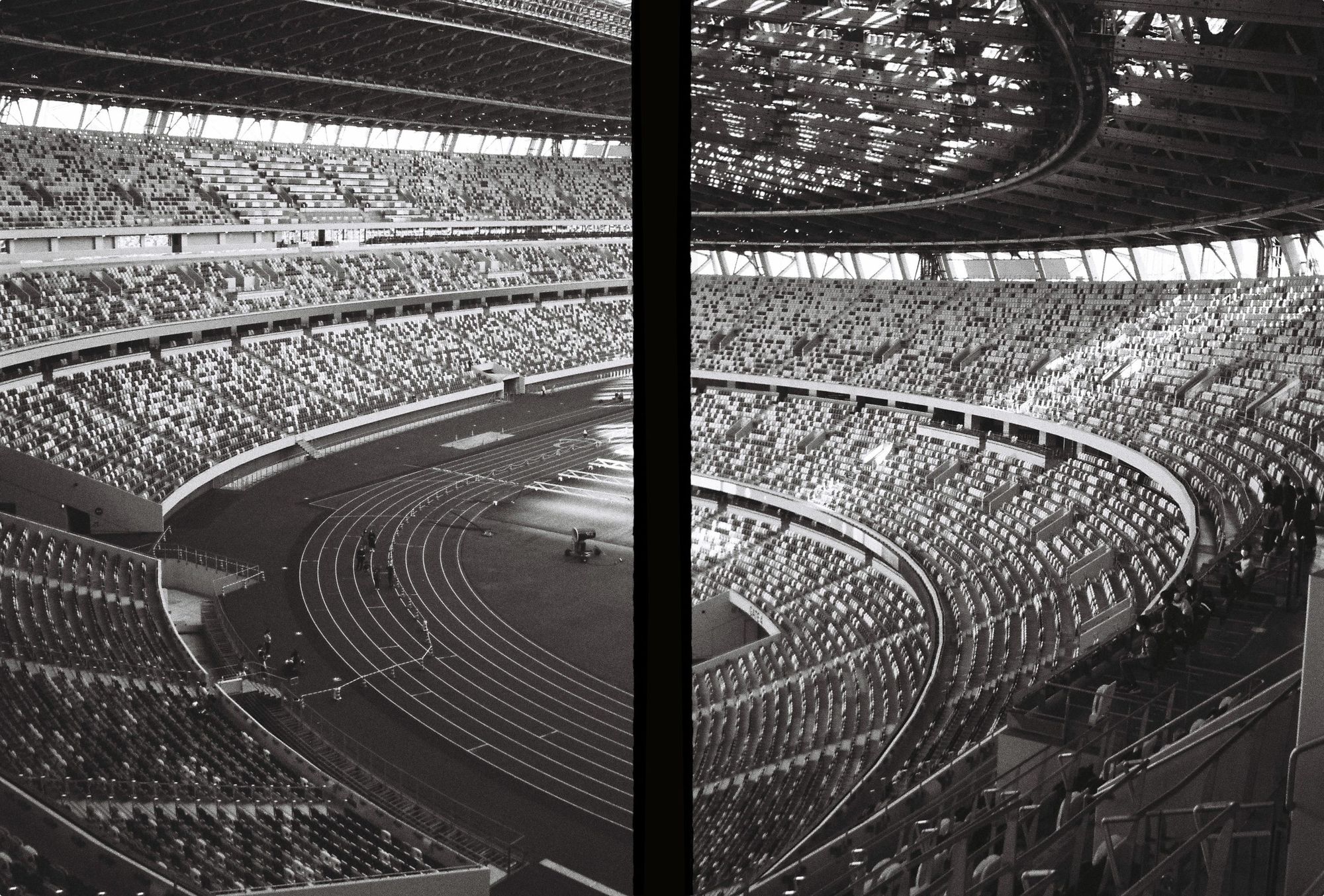 Tokyo
These pictures were taken in Shibuya and Ginza. On Sundays, the latter is occasionally closed to cars. It's a surreal feeling to be able to walk in a middle of this avenue, which is usually one of the busiest of Tokyo.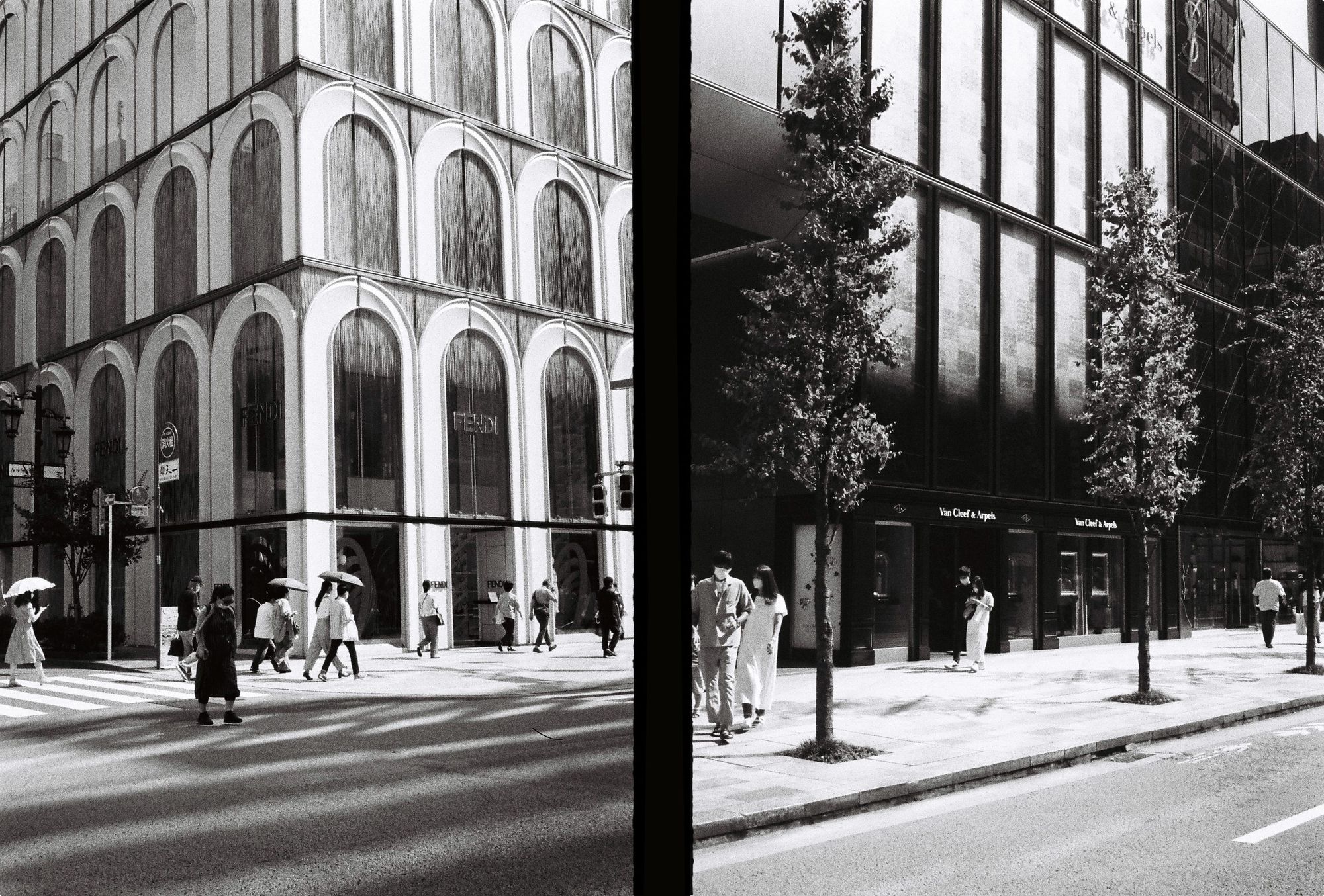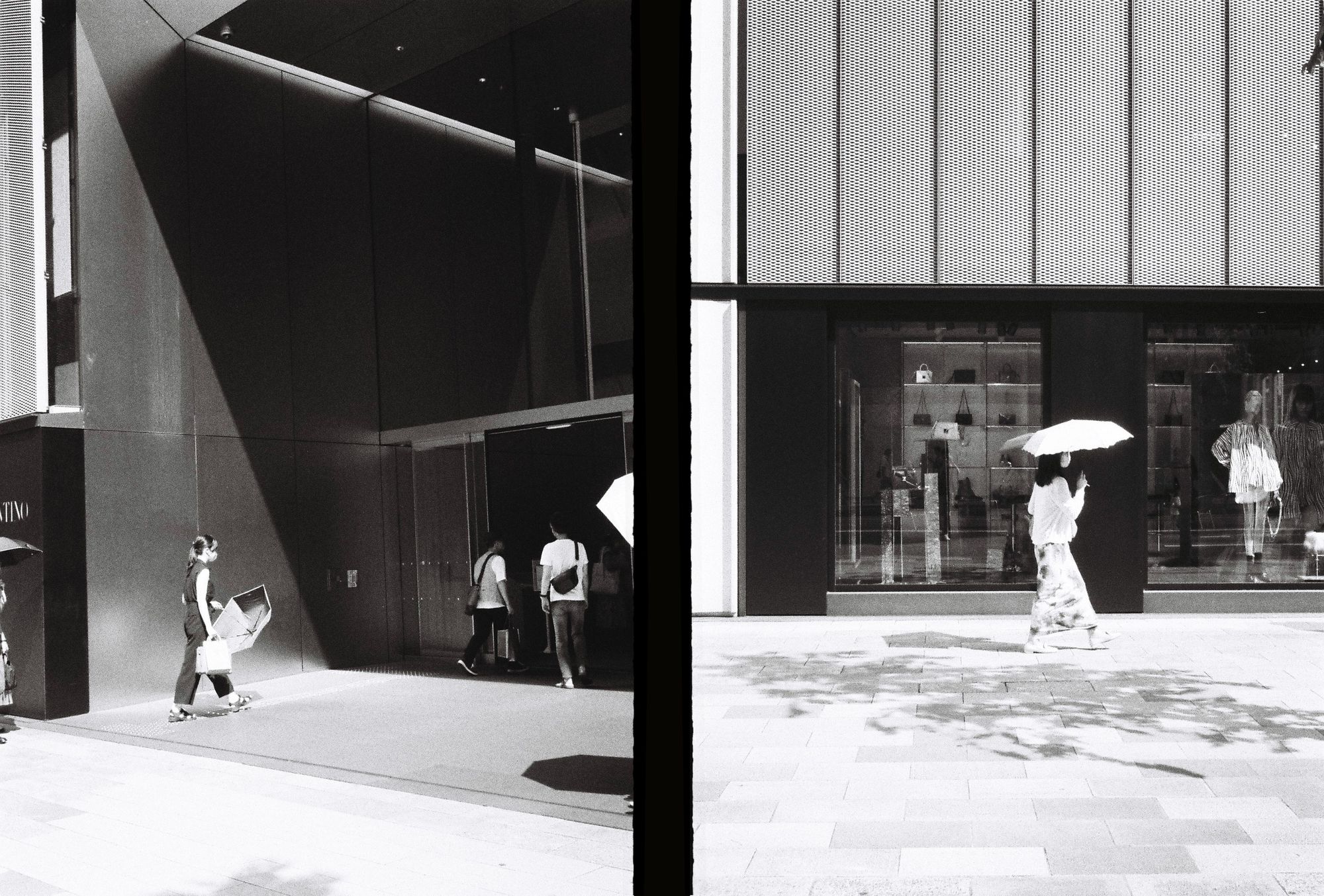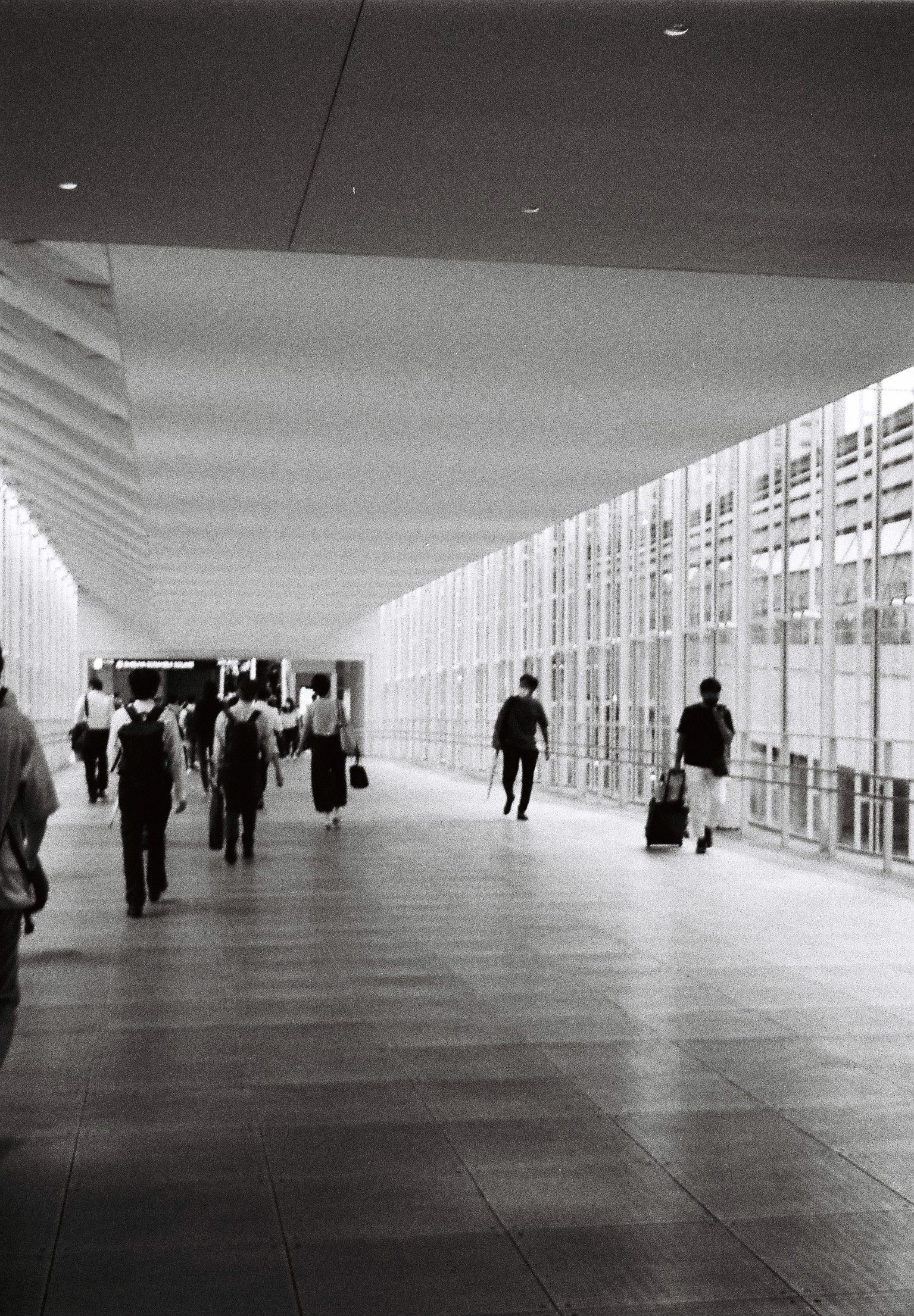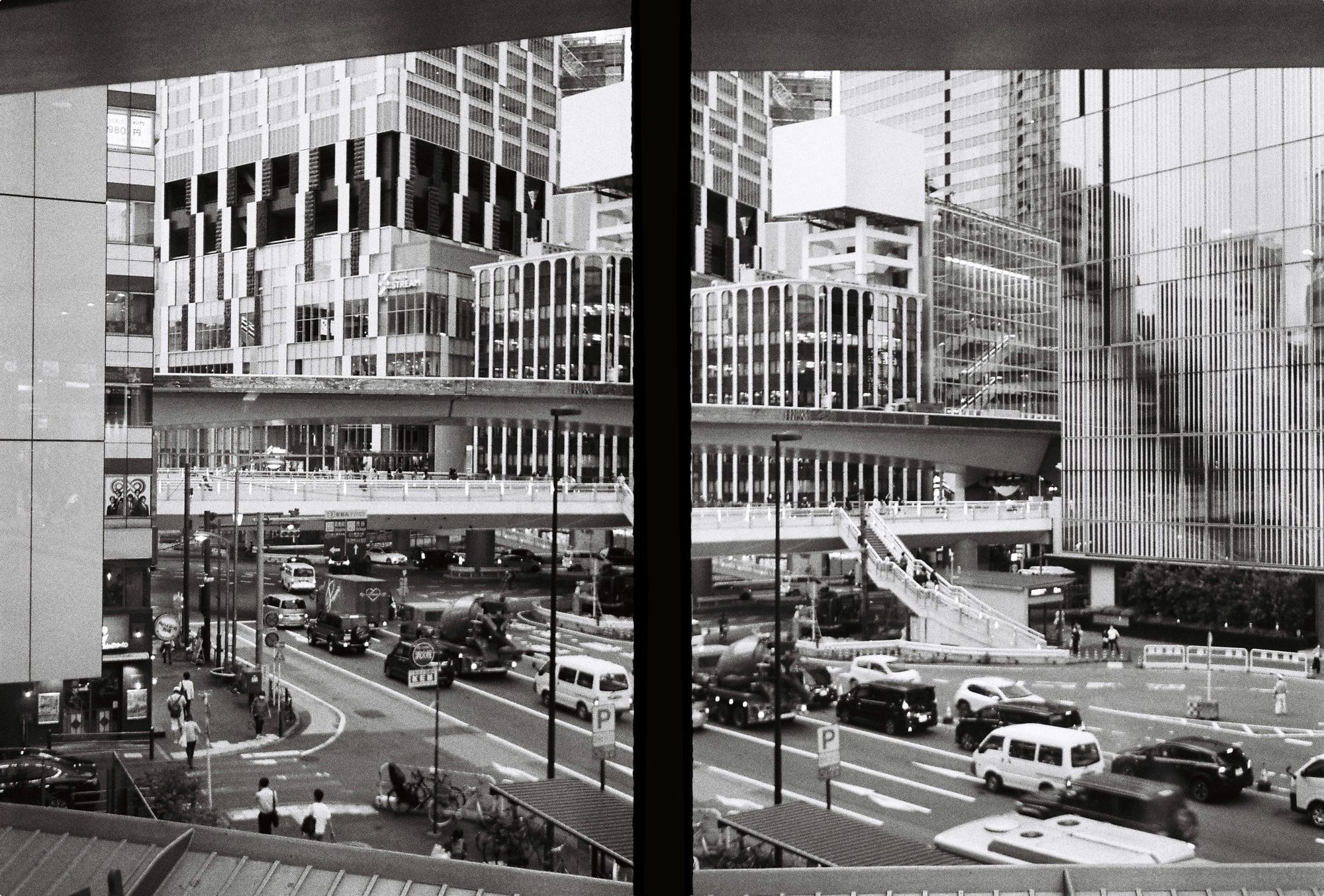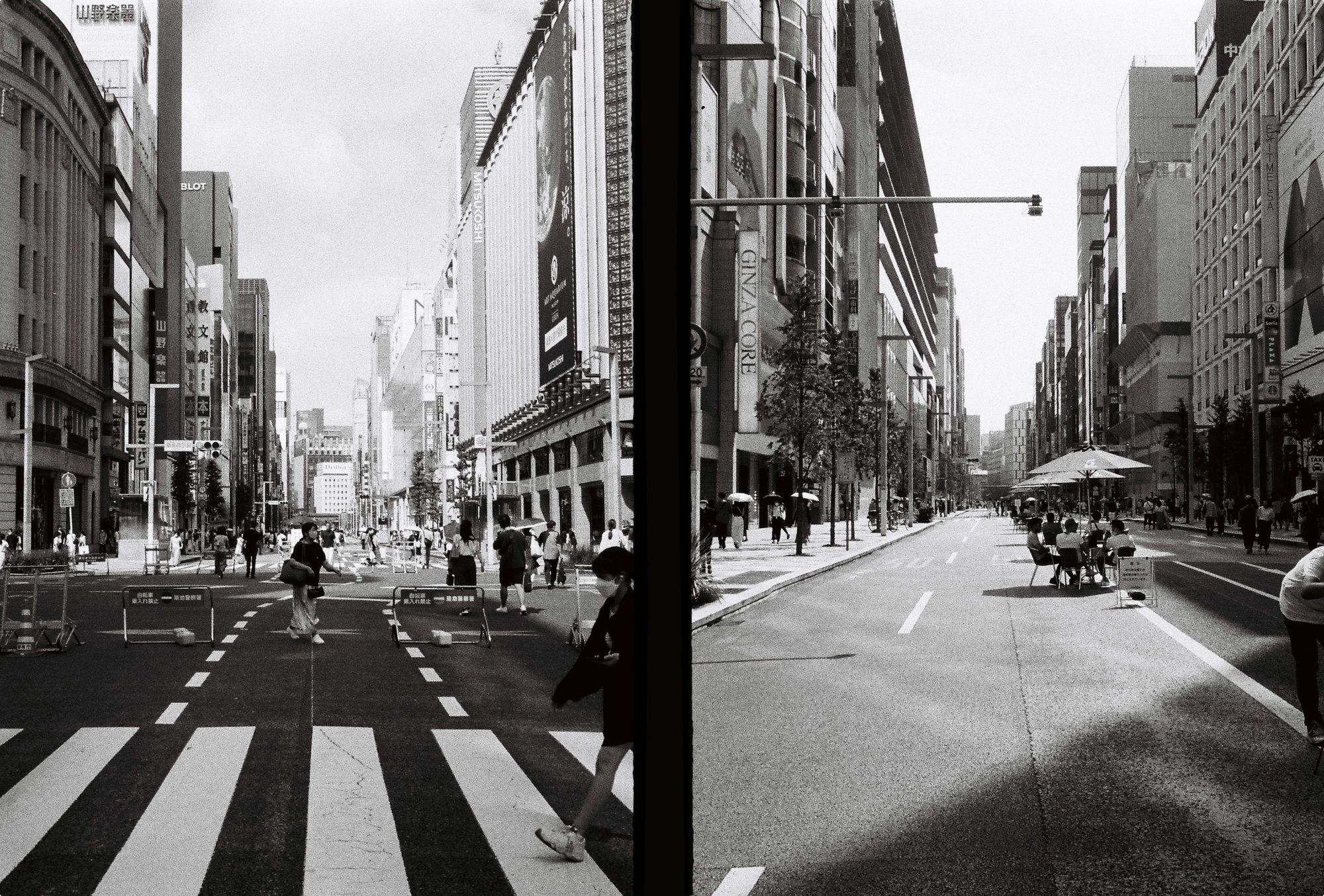 That's it for now ! Take care !
Grégoire
PS: I reply to every email, ask questions if you have any !